From this tragedy, the whole civilized world comes together. So,today we are all Americans.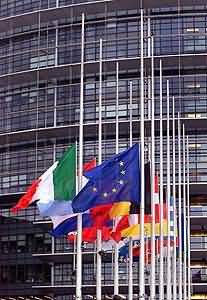 European Union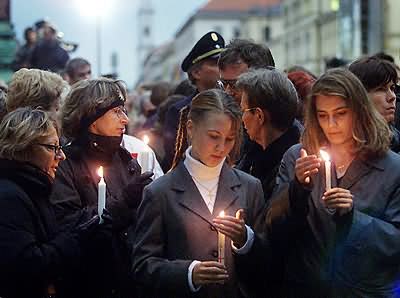 Munich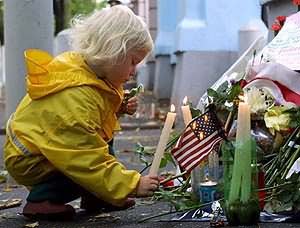 Minsk, Belarus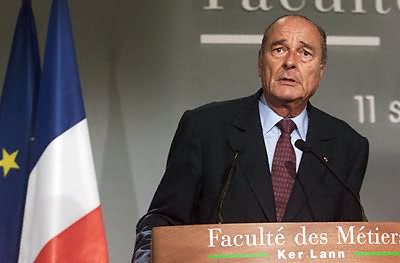 France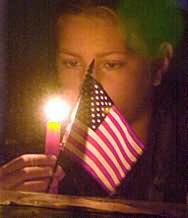 Czech Republic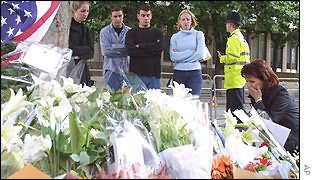 London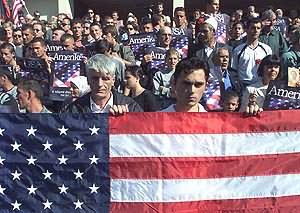 Pristina, Kosovo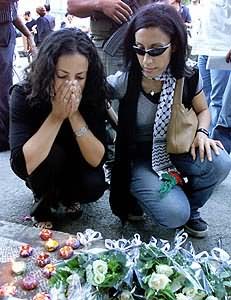 Palestinians in East Jerusalem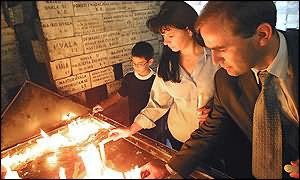 Zagreb, Croatia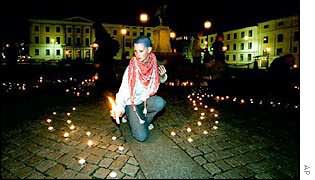 Sweden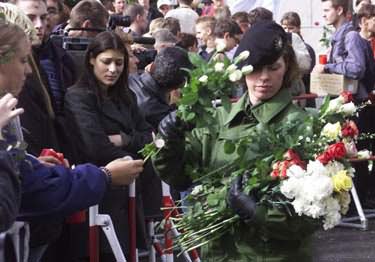 Outside US embassy in Berlin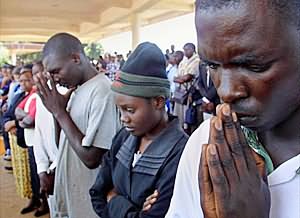 Nairobi, Kenya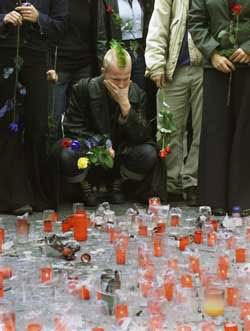 Outside US embassy in Berlin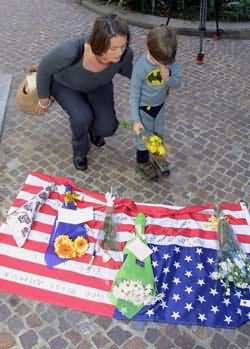 Sydney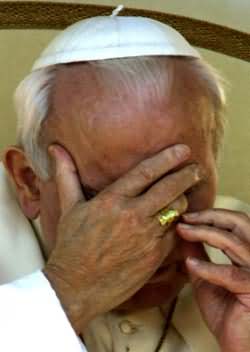 No Caption Needed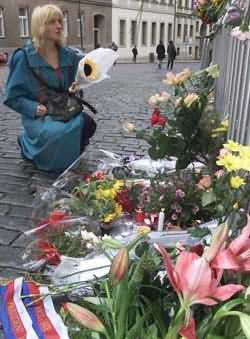 Prague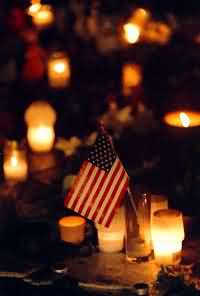 Stockholm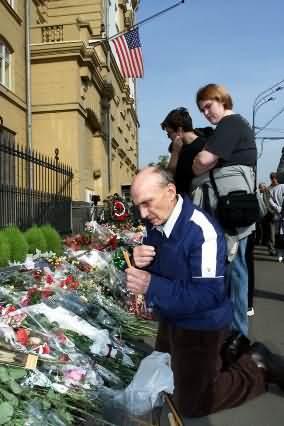 Moscow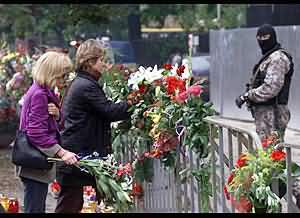 Warsaw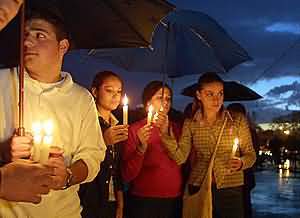 Albania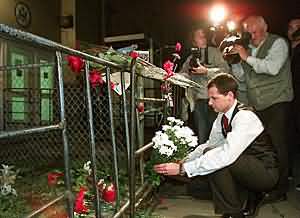 Moscow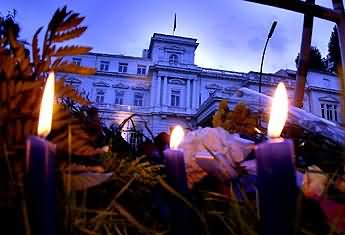 Hamburg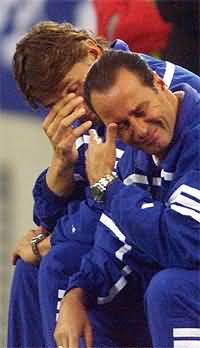 Soccer Game in Germany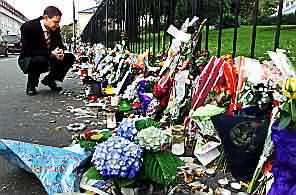 Oslo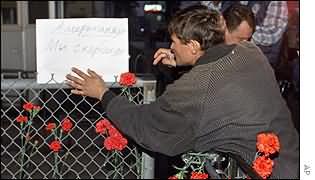 Moscow (Sign Says "Americans: We Mourn")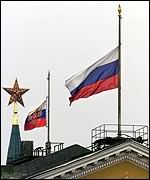 The Kremlin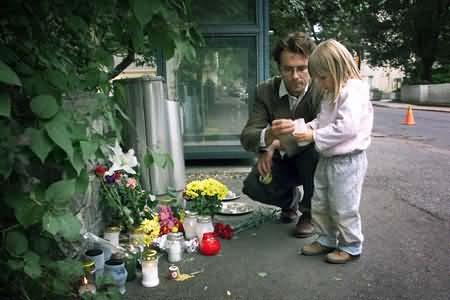 Munich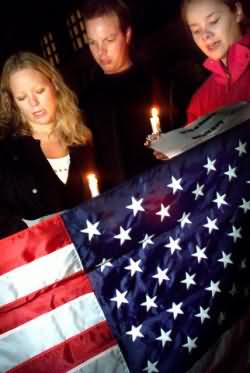 Copenhagen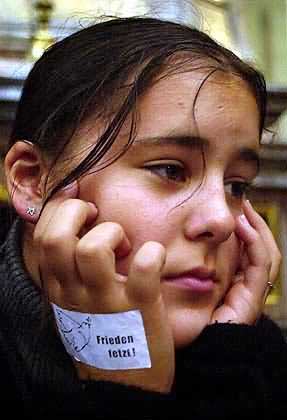 Dresden, Germany (Sticker Says: "Peace Now")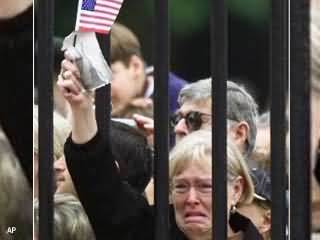 London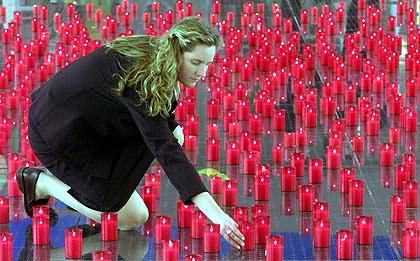 Wolfsburg, Germany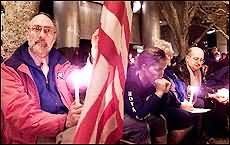 New Zealand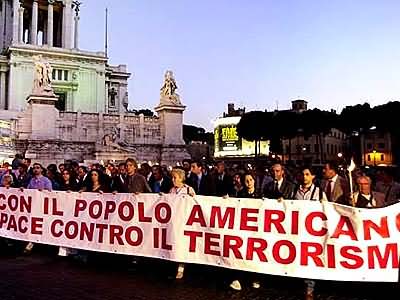 Rome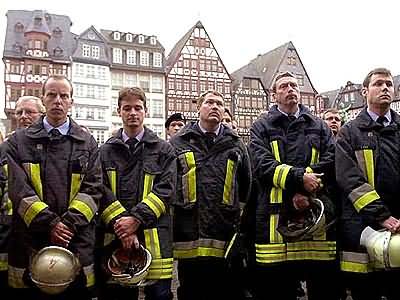 Munich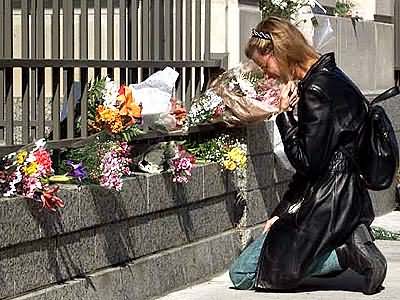 Ottawa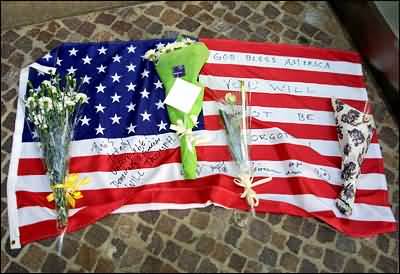 Sydney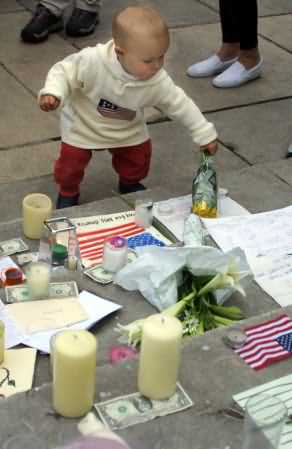 Great Britain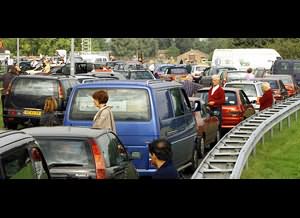 Holland (motorists leave their cars to observe three minutes of silence in memory of the victims)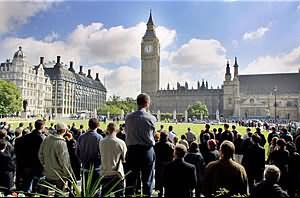 London (3 minutes of silence)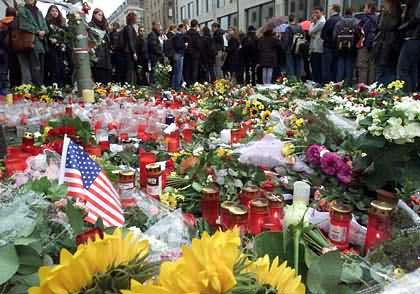 Berlin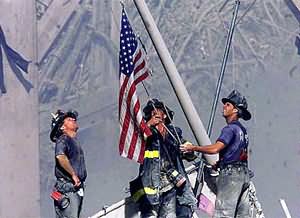 New York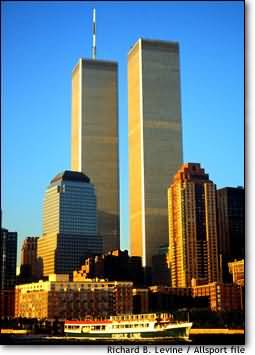 New York developer said he is determined to help rebuild the complex.
---
Germany called for five minutes of silence, and hundreds gathered in front of the U.S. Embassy in Berlin, amid a sea of flowers spread along the street leading to the building.

---
In London, several hundred people stood somberly outside the gates of Buckingham Palace as the U.S. national anthem was played at a special Changing of the Guard ceremony, followed by a two-minute silence. International insurer Lloyd's of London rang a bell salvaged from British Frigate HMS Lutine in the 19th century that traditionally signals news of a missing ship, but has been rung to mark other tragedies, like the death of Princess Diana.

---

Across Russia, national flags were lowered to half-staff, under a decree from President Vladimir Putin. Television and radio stations halted their broadcasts and the Cabinet interrupted its weekly meeting for a minute of silence.

---

Finnish radio stations stopped broadcasting at noon, and more than 400 trams and buses in Helsinki stopped for one minute of silence.

---

Copenhagen city buses also stopped for one minute at noon as part of a nationwide display of "compassion for the victims, their families and the American people," said Mads Lebech, chairman of the city bus company.

---

All flags in Turkey and in the breakaway Turkish-Cypriot state were lowered to half-staff Thursday.

---

Austria, church bells rang for three minutes, then fell quiet as people joined in three minutes of silence.

---

Fire trucks sounded their sirens across Poland in the afternoon.

---

Firefighters in Hungary tied black ribbons to their radio aerials in memory of New York firefighters who died in the aftermath of the attacks.

---

At a construction site in Froesunda outside the Swedish capital of Stockholm, several hundred workers removed their helmets to observe a nationwide minute of silence.

---

Putting aside months of angry words over Taiwan and a spy plane collision, Chinese President Jiang Zemin offered help with rescue efforts, telling Bush that Beijing wants to work with Washington and other governments to fight terrorism.

---

In Japan, professional baseball players and 14,000 fans observed a moment of silence before their game at Osaka Dome.

---

South Korea declared Friday as a national mourning day for victims, the first time it has made such a gesture for another country.

---

French president Jacques Chirac promised "total solidarity" with America in any action taken to find the mastermind behind the attacks.

---

Friday 9/14 much of Europe observe 3 minutes of silence:

In England candles flickered next to the Stars and Stripes as hundreds of people packed the church to pray and to join the three-minute silence.

From Germany to Greece, television stations switched to religious ceremonies or broadcast black screens.

In Paris, the Republican Guard played "The Star-Spangled Banner" at the Elysee Palace after the three-minute silence.

In Brussels, there were ceremonies at the headquarters of the NATO military alliance and among officials of the European Union.

In the Scottish town of Lockerbie, where 270 died when a plane was blown out of the sky in December 1988, the town hall bell tolled to signal the start of the ceremony.
---
Links To Other Sites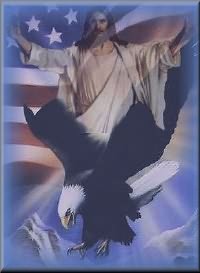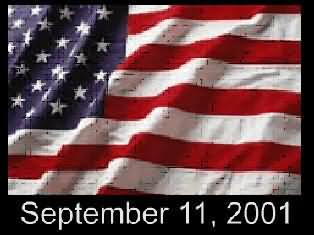 ---